Nirvana Spa & Wellness is a spa for women only. We offer professional massage, facials, waxing, and nail services in West Palm Beach, Florida.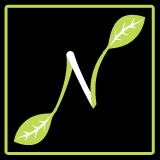 Our mission is to provide a comfortable and relaxing atmosphere where ladies can escape the worries and the pressures of the world. We are a proud American owned and operated business. Our goal is to help individuals begin their journey into achieving a healthy and balanced mind, body, and spirit.
We provide deep tissue and swedish massage, as well as cupping therapy. Each massage comes with a complimentary add on of your choice. Every few months we add new and exciting add-ons to enhance your massage, so you get to try something new each time you visit! During each session you will be able to communicate your specific concerns to your therapist. The massages are fully customized to fit your needs. Aromatherapy, along with hot towels and hot stones on the upper back are always included.
We proudly feature Image Skincare in our facial treatments. We only use professional grade products that get you real results. Just like our massage services, our facials are fully customizable to address your individual skin concerns. You will receive a skin analysis before your treatment which gives the esthetician an understanding of your skin and the treatment plan to take.
Our nail services are completely sanitary and your safety is our number one priority. Our pedicures are performed in a pipeless tub with a disposable liner for each client. Our implements are disinfected between each service. We never double dip during our waxing treatments, as not to spread infection or disease.