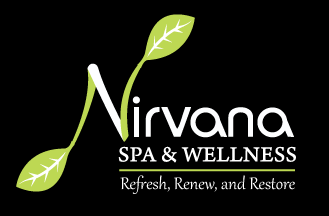 What happens if I don't show up for an appointment I have made?
Please provide at least 24 hours notice if you need to cancel or reschedule  a treatment. Late cancellations will be charged 50% of treatments scheduled. "No-shows" will be charged 100% of treatments scheduled. Time and preparation goes into each service, and the entire spa is completely reserved for your appointment. Click here to view our spa policies.
Do I need to tip after my service?
Your spa treatment fees do not include gratuities. Customary gratuity for each service provider is 15 to 20 percent.  Please leave any gratuities at the reception desk, or added onto your credit card when checking out. Tipping is never expected, but always appreciated.
Should I arrive early for my appointment?
It is recommended that you arrive 5-10 minutes before your appointment time to fill out intake forms, and enjoy a beverage. If you arrive too early, the door may be locked, as we might be in a session with another client.
Can my friend and I get our massages at the same time?
Our spa has one massage room, and only one massage therapist. In these situations we recommend one friend receives a nail service such as a pedicure, while the other is receiving a massage. Then when your friend comes out of the massage, you will be able to receive one and your friend can get a pedicure, that way you will both be done at the same time. If you do not wish to do this,  we do have a waiting area with a tea bar where your friend can read a book, and enjoy a beverage until it's time for their appointment.
Do you provide services to male clients?
Nirvana Spa & Wellness is a spa catered for females. We only accept female clientele.
Do I need to get fully undressed for my massage?
We recommend that clients strip down to their underwear, or to their personal level of comfort. You will never be exposed during your service, your comfort is our number one priority. Only the body part being worked on at that time will be un-draped. After that area is being done worked on, it is immediately covered back up with the sheet. Prior to your massage, you will be asked by your massage therapist if you have any areas you are not comfortable receiving work on.
How can I purchase a gift certificate?
Gift certificates are always available and can be purchased over the phone and mailed out, or bought and picked up in person.
Can I bring my child with me to my appointment?
This is a professional spa establishment. To maintain our serene atmosphere, we ask that you not bring children to Nirvana Spa & Wellness. We do, however allow children to enjoy certain spa treatments under the following guidelines: children under 16 must be accompanied by an adult and all children under the age of 18 must have an adult sign their initial consultation form. It is the adult's responsibility to monitor the child's behavior.
Have a question that wasn't answered here? Please feel free to call us at (561) 964-9777